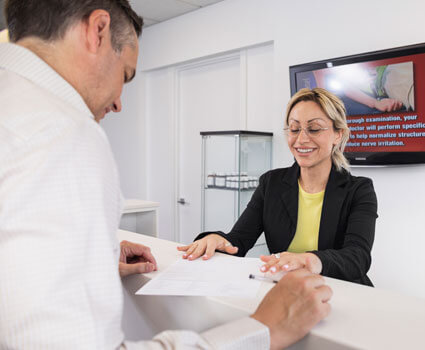 Meet Simay Argento
Office Manager/Chiropractic Assistant
In her role at the practice, Simay enjoys interacting with patients and helping them as they progress on the path to healing and improved health. "The patients and employer make my job most enjoyable. Back In Care Chiropractic has become like my second home in the short time I have started here."
Simay earned a Certificate III in Fitness from Victoria University. She also possesses a Basic First Aid Certificate from Victorian Youths Police Corporation.
I have felt and seen results within a short amount of time. I have also seen many patients of ours improving and giving feedback along with positive results shown over time."
Discovering the Benefits of Chiropractic
Simay has experienced firsthand the positive effects of chiropractic care. Since she started working at our practice, she has been receiving ongoing care.
Enjoying an Active Life in Melbourne CBD
Outside the practice, Simay enjoys training at the gym and keeping fit. In particular, she loves weight training, boxing, kickboxing, dancing and swimming. Simay also likes to go to the beach and surf. She also enjoys visiting forests, waterfalls and any outdoor nature activities.
Book an Appointment
Contact us today to schedule an appointment!
CONTACT US


Simay Argento, Office Manager | (03) 9663 9313